Biscayne Gardens Chamber of Commerce
Toyota of North Miami is Proud to present our BGCC AutoBuy Program. All Biscayne Gardens Chamber of Commerce members and immediate family members are being offered a partnership with Toyota of North Miami where exclusive pricing and membership benefits will be offered.
How does the BGCC Autobuy Program work?
Contact certified BGCC Autobuy program specialist Alex Luna to set appointment.
What documents will I need to illustrate?
All BGCC members must present valid identification, or any valid document showing proof of association or membership of Biscayne Gardens Chamber of Commerce.
How many of my immediate family members can utilize the BGCC savings?
Up to five family members are approved for the BGCC Autobuy savings.
What pricing and or benefits do I receive from being an BGCC member or family member?
The BGCC Autobuy program will offer the following exclusive pricing and benefits
-$1000 under Factory pricing, all BGCC members pay $1000 less than factory pricing averaging a savings of $4,500 to $5,500.
A $1,000 off savings toward any used vehicle.
A $1500 bonus for any Trade In Vehicle.
15% off parts, service and accessories at our Service Center.
Lowest interest rates on the market, including all major U.S banks and Credit Union. (0% 0.9% and 1.9% available for qualified programs.).
Complimentary maintenance of 4 years, and Roadside Assistance for 5 years.
Complimentary FREE Carwashes for life! (Even if you haven't purchased a car from us yet!).
Toyota of North Miami strives to be number one in customer satisfaction, delivering V.I.P service with the highest standards of customer attention of any Toyota dealership, conveniently located at 16600 N.W 2nd Avenue, Miami, Fl, 33169. Our inventory exceeds over 1,000 vehicles new and used, allowing for best option selection and our service station is open 7 Days a week for your convenience. We also provide our own lending institution approving loans for clients with bad credit or no credit history. Our number objective is to partner up with BGCC and provide the best that Toyota of North Miami has to offer.
For any program information contact;
Alex Luna
Internet Sales Manager
Cell: 305-773-6120
Fax: 305-749-3876
Email: alex.Luna@ToyotaofNorthMiami.com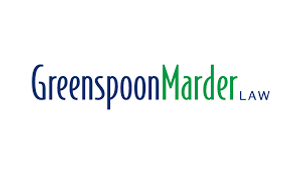 Greenspoon Marder Law
A law firm you can trust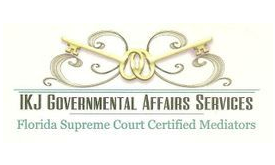 IKJ Governmental Affairs Services
Mediation and Debt Arbitration Services Call: 786-486-7217

Template Ad Builder
Template Ad Builder For Websites & Marketing
It doesn't matter if your site sells a product, finds new clients, or just attracts customers – the right layout can make it more successful. That's why Template Ad Builder offers you limitless of customization options. Whatever results your site is seeking, Template Ad Builder can help you maximize them.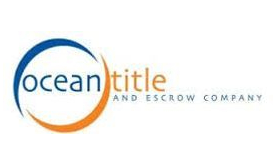 Ocean Title And Escrow Company
For all your title work and closing needs contact 954-438-8393
11200 Pines Blvd 2nd Floor (BB&T Bank Building)
Pembroke Pines, Florida

Willie Brown Realty & Investments
Willie Brown Realty & Investments . Willie Brown Sells the Town Call:305-905-4184
Do want to buy, sell or rent? Call Willie Brown
Champion Mindset Events
Grow your business, learn how to present and speak like a pro. Discover your inner drive and turn on your power of purpose call: 646-920-9660